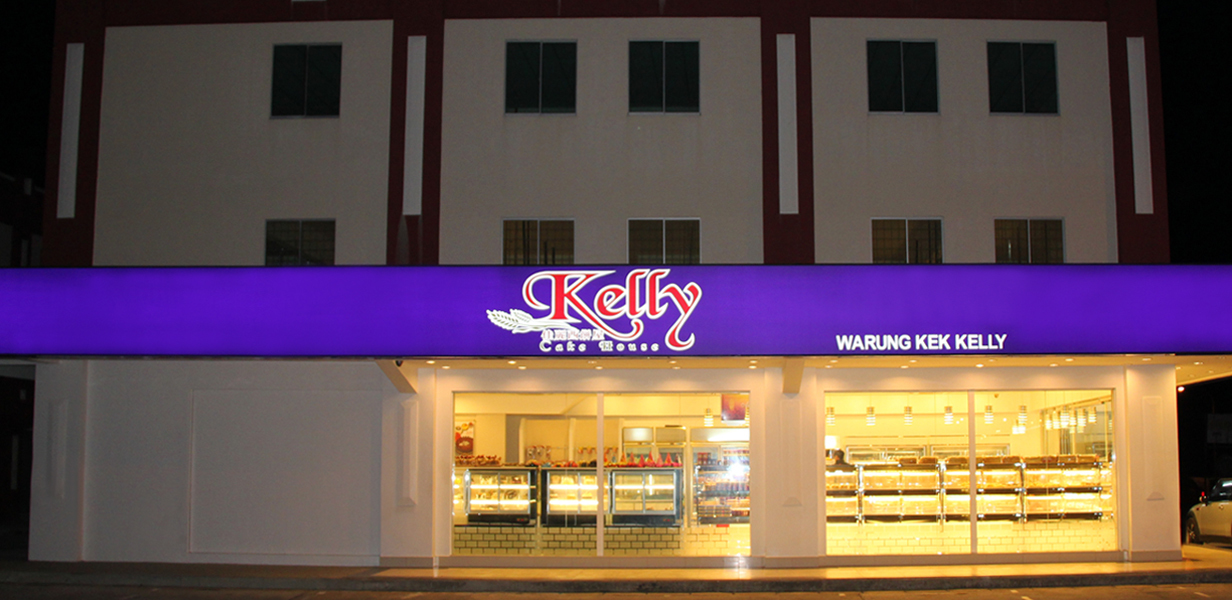 KELLY CAKE HOUSE was established in 1998, at 2012 to meet the increasing demands of our loyal customers, we have expanded our facilities to include a new and bigger factory fully equipped with the latest in food technologies. We constantly strive to provide our treasured clientele with the most delicious and satisfying products.
we are extremely grateful that you, our loyal customer, we promise to continue making products of the highest quality just for you.
We specialize in the production of cakes, breads, pastries and cookies. Our products are known for their distinctive quality and taste. All products are made from the finest ingredients, guaranteed to be fresh, nutritious and of consistent quality and value for money.
Our Produce safe and quality products with no added preservatives, pork, lard and/or alcohol
Honesty, passion and care in everything we do
We love to create with our team, derive pleasures from our products and share the joy with our customers.
WARUNG KEK KELLY
No.PENDAFTARAN: R31302/2000 
Blok 19 Lot 6 Tingkat Bawah, 
Bandar Indah Batu 4, 
Jalan Utara Sandakan.
90307, Sandakan, Sabah, Malaysia.
Tel        : +6089-212 761
Tel        : +6017-890 8338
Email   : kellycake1998@gmail.com